7 Social Media Mistakes Every Small Business Should Avoid
There's no question that social media marketing is a major tactic used by all kinds of small businesses. But, while many businesses see the value in social media marketing, not all of them are using social media effectively. 
eMarketer reports that just over half (53 percent of small businesses) said they use social media as their main source for online marketing. Another eMarketer survey found that 40 percent of small to medium-sized businesses use social media ads to generate brand awareness and revenue.
While there's lots of room for creativity in strategic campaign planning, there are also some common mistakes small businesses need to avoid when using social media for their business. Here are 7 Social Media mistakes every small business should avoid.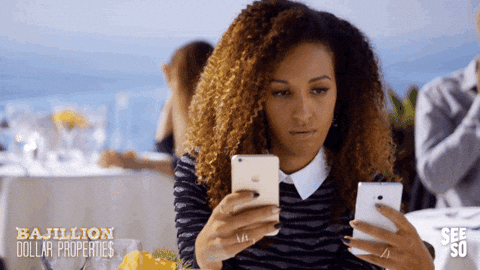 1. Trying To Use Every Social Media Network
There are so many social media networks out there: Facebook, Instagram, LinkedIn, Twitter and Pinterest, just to name a few.  While you should consider several social sites, you shouldn't use them all.
Spreading yourself too thin is an easy mistake to make, but it's one that can negatively impact your business when you can't use them all well. I usually advise my clients to start with 1-2 social networks and try to master those.  Once you feel like you have an active community and social media strategy, build on that by exploring another network where you ideal clients are online.
[clickToTweet tweet="7 Social Media Mistakes Every Small Business Should Avoid #socialmedia #smm #smallbiztips" quote="7 Social Media Mistakes Every Small Business Should Avoid"]
2. Failing To Identify a Target Audience
Not all social media users are exactly the same. It's true that 59% of Facebook users are between the ages of 25 and 54, and that 71 percent of Pinterest users are female.  But, those are very general statistics that you shouldn't base your entire campaign on.
Do your homework and know what kinds of networks attract the demographics you're trying to reach. Then, refine your campaign so that all of your posts are designed to attract and engage your niche market, or your ideal customer, so you'll see a higher ROI.
Remember, when you try to speak to everyone, you are speaking to no one.
3. Posting Without A Clear Strategy
It's far too easy to waste a lot of time posting entertaining things on social media that don't help you reach your goals. Outline your social strategy and the type of content will help you reflect that.
If you aren't sure what your messaging should look like, ask yourself these questions from the perspective of your ideal client:
"What's in it for me?" (Provide information that will help in their business or personal life).
"Can you help me with...?" (Solve a common problem).
"How does this compare to...? (Review a product or service).
4. Posting Too Much Or Not Enough
Unfortunately, there isn't a magic number that will tell you exactly how often you should post to each of your social media accounts. There's  a lot of research about how often you should post to various social networks, which can give you some good starting points.  I even heard another interesting point of view from Michael Stelzner on a Buffer podcast and he said:
"High-quality content can be seen at any time, the old mentality of scheduling when people are there, can be thrown out the window."
Ultimately it's up to you to find what works for your brand and audience, which will take some experimenting. Do this strategically by making a plan, posting high-quality content and then tracking your results.
[clickToTweet tweet="7 Social Media Mistakes Every Small Business Should Avoid #socialmedia #smm #smallbiztips" quote="7 Social Media Mistakes Every Small Business Should Avoid"]
5. Using Social Media As A One-Way Tool
The beauty of social media is that it allows for two-way conversations. If you use it as a one-way tool for pushing out messages, you are missing out on a lot of benefits. Some of these include connecting with your audience on a deeper level, reputation management opportunities, and the chance to learn how you can better serve your market's needs, just to name a few.
Expert marketer Jeff Zabin explained:
"Generating actionable insights from social listening means being able to create structure around unstructured data."
In other words, the more you listen to your market, competition, and industry leaders on social media, the more ways you'll find to use social media more effectively.

6. Ignoring Other Businesses and Accounts
You aren't the only player in your industry using social media. Your competitors, sponsors, other community members, related businesses, and influential people all have their own accounts and followings.
Don't use social media in a bubble. Engage with other accounts by sharing their posts, commenting on their content, and even teaming up to tap into bigger audiences.

7. Skipping Analytics and Measurements
If you don't know what kinds of results you're generating from social media, how do you know if you're being successful? Skipping analytics and failing to measure your progress is a huge mistake.
It's vital that you keep a close eye on things like "followers, likes, clicks, sales, conversions, website visits, and other measurements so you can adapt your social media marketing campaign and get even better results.
More than half, 60 percent, of marketers say that "measuring ROI" is one of their top three challenges when it comes to social media marketing.  Measuring your social media ROI doesn't have to be hard.
Start by identifying what your goals are and then what you need to measure to find out if you are successful. Leverage built-in tools on social media sites and set a regular schedule for reviewing the data.
Don't fall victim to these common social media marketing mistakes. When you avoid these, your social media marketing will be much stronger and more likely to bring the results you're looking for.
Do you have any other Social Media marketing mistakes? Let me know in the comments below.
Share this Image On Your Site