11 Powerful Warning Signs Your Website Needs A Makeover
If you've been wondering lately whether or not your website needs improving, take a look at these 11 signs that your website needs a makeover.  What's the point of having a website if it doesn't benefit your business?  After all, the reason you chose to have a website in the first place was to increase the status of your business, reputation, clientele, and let's be frank here: your bank account.
Similar to updating your wardrobe, your website should be updated as well. The same way a drab and boring collection of clothes won't spark any new love interests, an outdated web design won't land many new clients!
[clickToTweet tweet="11 Powerful Warning Signs Your Website Needs A Makeover #WebsiteMakeover #WebsiteDesign" quote="11 Powerful Warning Signs Your Website Needs A Makeover " theme="style3"]
Having a modern website design is a must for any serious business owner in the 21st century. When done correctly, a fresh website will make your brand easily recognizable, build credibility for your business, and give you the best shot at standing out from the competition by increasing your exposure on search engines. 
1. Website is not generating leads.
The hours spent perfecting your marketing strategy should be used to generate leads, not to impress your friends. Your websites most important job is to turn as many visitors into customers as possible. What should you do when your website isn't doing its job? The same thing you'd do to any second-rate employee: fire them and hire a new one.
An optimized website will generate leads, help you win new customers and track the types of people that regularly visit your website. Not sure how to turn your potential into profit? Here are a few things you'll need to build effective web content and generate leads:
Optimized landing pages to fully take advantage of your target audiences.
Catchy calls-to-action to turn computer mouse clicks into solid ROI.
Informative content that makes your visitors feel like they've learned something.
Relevant and appealing headlines that reel in attention.
Clear and concise contact forms to easily communicate with business inquirers.
Enhanced user experience to keep your site visitors from getting bored.
Benefit-oriented copy to highlight the many things there are to love about your business.
Long story short: turn your visitors into customers and create a sales opportunity at every page on your website.
2. Missing a blog
Need a good way to drill informative content into the minds of your target audience?  Share it with them in blog form.
If you have an interior design business, a blog with topics like "How to Re-create a Room in 5 Easy Steps," and "Modern American Living Rooms You'd Kill For" will teach your visitors something and show them that you actually know what you're talking about.
Search engines love new content. Not only does quality information help you establish credibility and share useful information with potential clients, it helps get you noticed on the web! Fresh content also shows visitors you're active in your industry and care about delivering a useful experience.
DOWNLOAD YOUR FREE CHECKLIST NOW!
3. Can't find social media profiles on your webite
"Twitter? What's a Twitter?"
The way of the world has shifted to social media communication so you better catch on! When you think Facebook is a publication with pages full of different facial bone structures, not only is it time to update your website, it's time to update your life.
If you haven't secured an online social presence, you're missing endless opportunities to interact with your customers. Already in tune with the world of social networking? Make sure all of your handles are easy to find on your website because not having any social icons floating about anywhere on your homepage, is a clear sign that its time for a website update!
4. No SEO website traffic
To the SEO-savvy, there's no better feeling than listing the services you provide in a Google search and watching your website pop-up in the list of results.
If you're finding it increasingly difficult to rank your pages for your target keywords, it could be because your website needs to be updated. Making sure your site is optimized for search engines and fits in with your current SEO plans will make ranking your website's pages much easier. Checking to make sure your keywords and links are up to date and will bolster your SEO strategy.
5. Website not mobile friendly
Imagine the frustration: You pull out your phone to surf the web and land on what seems to be the perfect website… but the images won't load, the content isn't formatted correctly, and the links are hard to click. That's how not-so-potential customers feel trying to maneuver your outdated, desktop-loving website.
Check out 13 Reasons You Need A Mobile Friendly Website Design
By now, it shouldn't come as a surprise that your website needs to be optimized for mobile devices. Still, some websites continue to scrape on by without providing their visitors with a fully optimized experience. Easily manageable and navigable websites make sure visitors stay, make purchases, and return to your website over and over again.
[clickToTweet tweet="Your website is not mobile friendly: Another Clear sign your website needs a makeover. #WebDesign" quote=" Your website is not mobile friendly: Another Clear sign your website needs a makeover" theme="style3"]
Your new site will need to be optimal on multiple devices, be they laptops, smartphones, or tablets. It's only a matter of time before mobile users surpass PC users, so make sure you have a responsive layout. If you're not sure about the mobile-friendliness of your website, run your URL through the quick & easy Mobile-Friendly Test from Google. If you don't get the feedback you're looking for, you have some work cut out for you.
6. Cluttered Home Page
Not sure why people aren't sharing your blog posts and inquiring about your services? They probably can't find them in the jumbled mess you call a homepage!
A few years ago, a homepage tangled in ideas was a credibility key & heart beating proof that a company had a lot going on. Today, the ideal homepage is clean, uncluttered and minimal.
It's easy to navigate and visually appealing. If your homepage sounds more like the earlier example, then it's time to give it some TLC. Remove unnecessary links, trim content to a bare necessity, and stick to fast-loading, high-quality images. Users should be able to find what they're looking for without getting distracted.

7. Your web design is straight-up ugly
It only takes about 10 seconds for your website to make a bad impression on a potential customer. If your website looks like it belongs in the pre-historic era of the Internet, you could be ushering potential clients right into the hands of your competitors without even knowing it.
8. Products/services are missing
Accuracy is everything here. Your website serves as a means of allowing potential customers to get to know your business from anywhere in the world, but that won't mean anything when your website is full of incorrect information, outdated prices, and inaccurate product descriptions.
If your website doesn't list your current product or service offerings, it's time for an update. Whether you sell your products online or not, your website needs to reflect what you can do for your customers to help you promote your products and solutions.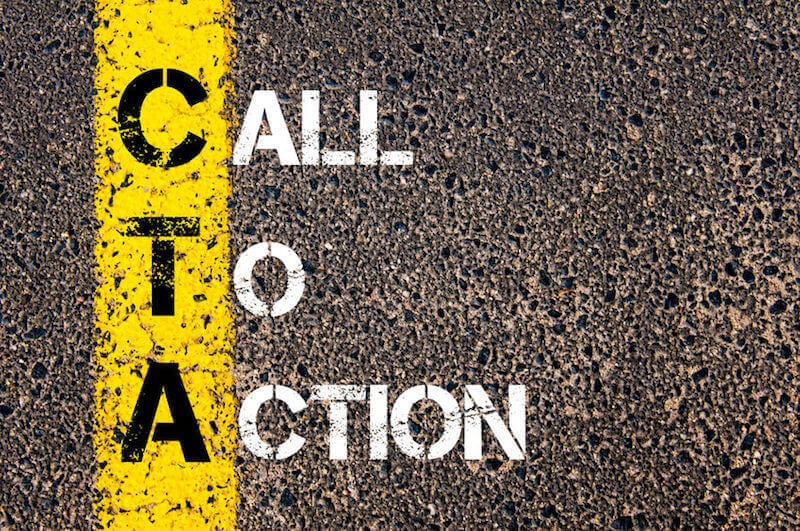 9. There's no call to action
Always bear in mind that your website is there to entice your audience to do something, not just come, read, and go somewhere else. It is, therefore important to have a single, obvious call-to-action on your homepage that tells your visitors what to do next. If that's missing, your website needs a makeover immediately.
No matter the reason people land on your web page, you want to be the reason they stop searching for what they're looking for. Simply adding a button to the bottom of your homepage for joining an email list or unlocking coupon codes can make all the difference in your monthly sales report.
10. Website bounce rates are through the roof
Your website bounce rate reflects the number of people who leave your homepage without ever visiting another page of your website.
Did your website once generate loads of leads and now nothing? This is another perfect example of an outdated site. High bounce rates go hand-in-hand with a loss of leads. It could be that your content is outdated and unappealing, or that there's simply no incentive to continue through your site. Both instances will mutilate your marketing efforts, so be careful.
11.  More than 3 years since your last website makeover
You update your business model to keep up with the newest trends, so you should do the same with the structure of your website. Having a year-old web design can even be a 'no-no' when the design you once obsessed over is no longer visually appealing.
If it's been more than three years, your website needs a makeover! Plus, if you've neglected your website, what message does this send about how you handle other areas of your business?
Don't let your website become just another fossil lost in the bedded soil we call the World Wide Web! Use these signs to determine whether or not you need to break out a new CMS or dial-up your web-designer. Did I miss something?  What do you think is an important sign that your website needs a makeover?  Let me know in the comments below.